Local Marketing & Advertising Agency
Established in 2014, M Marketing is a boutique marketing and advertising agency in Albuquerque, New Mexico. We work with businesses of all sizes to develop customized marketing plans that are client-specific and budget conscious. Our virtual marketing department model offers outsourcing services based on your business' needs and aims to help make marketing your business simple.
Simplified
Business Marketing
We focus on marketing and advertising strategies, which are effective and measurable. Our approach is simple and saves our clients time and money. We strive to become an extension of your business for a fraction of the cost.
We want to make marketing your business simple.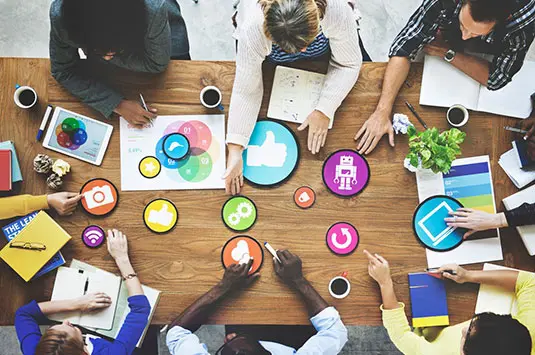 Marketing & Advertising
Consulting
A focus on both local and regional clients of all shapes and sizes.
Our job at M Marketing is to present the world with reasons to love your brand. We strive to exceed the expectations of our customers by providing simple business solutions. By serving as your fractional CMO we eliminate the unnecessary and sometimes daunting day-to-day marketing tasks that can bog your day down. Simply put, you can view us your very own marketing department without the overhead of a full-time employee. We manage every aspect of your marketing including but not limited to overall marketing plans, vendor management, collaborative partnerships, plan execution and budget management. We also offer various à la carte advertising and marketing services, including:
What Our
Clients are Saying
The Balloon Fiesta has worked with Melissa and her team for the last several years and has taken our advertising efforts to the next level. Their strategic approach and strategies have ensured that our budget is maximized, and goals met. We appreciate the level of collaboration and responsiveness and highly recommend M Marketing.
Derek Guiterrez
PGA, General Manager,
Santa Ana Golf Club, Inc.
We've worked with Melissa and her team for several years and they have been such as asset. Their dedication and passion for what they do is exemplified by their unrivaled attentiveness to the specific needs of our business. We look forward to a long lasting and prosperous relationship!
I've been working with Melissa and her team for a year. In that time, they have fully integrated themselves into our business. I know I can count on M Marketing to stretch every marketing dollar, proactively bring me ideas for marketing strategy improvement, and to follow through on their commitments. They know my entire team and always make themselves available for questions. They truly are a virtual marketing department and we've had a great experience with them.