Hashtags were a phenomenon that started on Twitter and quickly moved their way to all social platforms. Although they can be slightly obnoxious in some contexts, they are a great tool to help grow your online presence and followers. Let's break down what a hashtag is and does.
A hashtag takes whatever it is attached to and pushes into a whole new world on social media full of people who are looking for exactly what you're hash tagging. Let's take an up and coming mother, blogger and fitness guru. She has grown her business mainly online by using hashtags to connect with other people interested in fitness and motherhood. Here is one of her latest posts: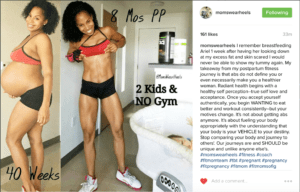 If you read through her post, you notice at the bottom she has lots of things strategically hash tagged. She did not hashtag random words, she went after broader descriptions of what she does. Notice that the hashtags are blue, that means they link to another page. When you click on a hashtag, it takes you to another page where you can see all the photos that have used that hashtag.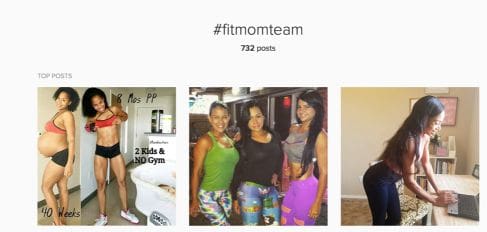 Your photo gets ranked differently on each specific hashtag depending on how many likes you have compared to the other photos in the same hashtag category. In #fitmomteam, Monica is ranked first which means anyone looking for a Fit Mom Team will immediately see hers.
In contrast #tbt or Throwback Thursday, is an extremely popular hashtag and harder to get a higher ranking with. As you can see, Monica doesn't show up on the top three for this one (the top hit has 63,000+ likes). Not showing up does not mean you shouldn't use it, there is a still a great chance it would increase your visibility with a broader audience.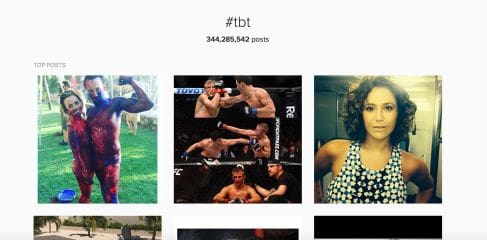 I know you're probably wondering where to start with your hashtags. Here are some questions to help you get started
What are the main words or key words that describe your brand or your product?
Are there other brands on social media that carry something close to you and have more followers? What hashtags do they use?
What are some outside the box hashtags that your customers may search for in addition to keywords for your product (I.E. Fitness people may also look for healthy eating tips)
You can search for hashtags and check different websites to see what hashtags are trending for your business. Never be afraid to #test out something #new and #havefun!
With Love,
M Marketing