One of the easiest ways to make sure that your social media posts are being discovered is by using hashtags—words or phrases that are preceded by a hash or pound sign (#) that can be used to search online for a certain event, topic, or brand. When you add hashtags to your content, you're making it easier for customers to find you online, in turn making you more "searchable."
You may be thinking that hashtags are easy—just add a # in front of a few keywords in your post and call it a day. However, this is not always the case. Hashtags can trend, and some can be more popular than others. Some are searched more often at certain times of the day, or certain days of the week. On some platforms, hashtags can overbear your post, but on others, the more the better.
Understanding the complexities of hashtags, and the reason people decide to search what they do, can be difficult. However, we've compiled a few tips and resources that may help you decide how to use hashtags in your social media posts.
Choosing The Right Wording:
The best use of a hashtag is to target to an audience with a particular interest. Therefore, the more specific your hashtag is, the better the chance that target audience will see and engage with it.
For example, if your business sells baby products, Hootsuite recommends that "instead of using #parents—resulting in parents of children of all ages—opt for #newmom. The hashtag #newmom is specific to mothers of newborns—your target customer."
Using your own business-specific hashtags is also a great way to promote a current marketing campaign, upcoming event, recent promotion, etc. For example, our current client, Affordable Solar, uses the business-specific hashtag #ThinkABQSolar. Not only is this hashtag relevant to those thinking about purchasing solar panel systems in the Albuquerque, N.M. area, it is also reflected in the company's Twitter and Instagram usernames (@ThinkABQSolar and @thinkabqsolar, respectively), further creating brand awareness.
Keep in mind that branded hashtags don't necessarily have to (or should) include your business' name. However, they should represent what your business stands for. In some cases, they can even involve the target audience and encourage them to share their experiences. Affordable Solar, for example, has recently begun to use the hashtag "oursolarstory" in connection with testimonial posts and quotes, in an effort to have other past solar clients to share their experiences of going solar. Coca-Cola linked its hugely successful Share a Coke to the hashtag "#shareacoke", which encourages people to snap a picture of their Coke bottle and share it not only with their family and friends, but others searching the hashtag. Currently on Instagram there are over 60,000 images tagged with "#shareacoke", proving how successful this campaign was for Coca-Cola in generating new hype about an old product.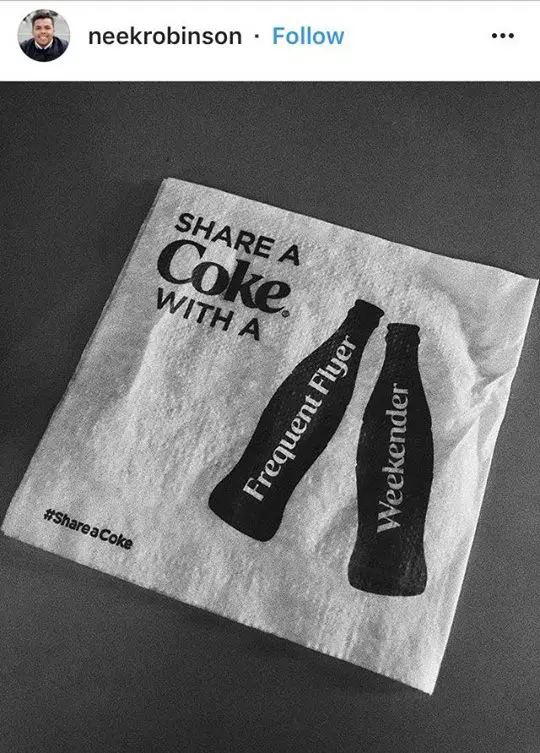 There are a wide range of tools that list some of the most popular hashtags used worldwide, nationwide, or even for your area. You can use these tools to find hashtags—relevant to your brand—to use in everyday posts.
Trendsmap:


Trendsmap shows hashtags, keywords, and accounts trending on Twitter worldwide or in your country, state, or local area. If only searching for hashtags, simply just select the box "Hashtags" in the top left-hand corner.
Although this is a premium feature, the site does offer a free week-long trial to test it out.
Ritetag:




RiteTag is a great resource for finding the best hashtags for a certain topic. For instance, search "pizza" and you will receive a list of hashtags that are only good for Instagram, hashtags to get your post seen now, hashtags to get your post seen over time, and hashtags to avoid (that won't get your post seen). According to the RiteTag website, this information is based on real-time hashtag engagement.
RiteTag is also available as an app, so that you can search for hashtags on-the-go.


Tagsforlikes:
TagsforLikes is a basic site that lists popular Instagram hashtags in a copyable format so you can quickly add them into any Instagram post. Although this site makes adding hashtags to your posts simple and easy, they aren't personalized, and are typically only good for gaining "likes", not leads.
Google Trends:


Although Google Trends doesn't provide actual hashtag recommendations, it does list top Google searches across a range of categories, including entertainment and sports. You can see what is being searched in real time, or what has been searched over the past day, month, or year(s). This information can be used towards creating content and hashtags that have a higher chance of being discovered, though they may not have as much to do with your business.
Feel free to check out our other blog post on how hashtags can help you grow your business. As always, M Marketing is here to help you with all of your social media questions! Good luck on your future hashtagging!